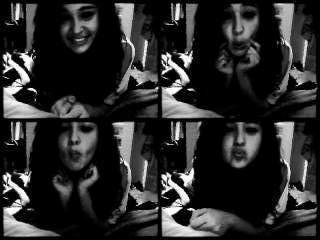 My name is Belinda Valdez.
18 years young. Born and raised in California. ♥ Im a really nice giiirl. My Favorite color is pink. Im obsessed with Dream Catchers. I like eating donuts with water. I like taking pictures I love singing, but i suck. I like to have a goood time. I dont know what else to say, want to know more? Dont be afraid to ask. :)
If you unfollow me, Ill unfollow back. Just sayin(:
vxis:
fuck

Forever reblog
a drunk driver killed someone i love. i thought maybe, if i kept it up, i might hear something back…

This is so beyond heart breaking, yet so extremely powerful. Never forget to tell your family, friends, and others you love them. It may be the last time you do so!

I'm sobbing.

I just got goosebumps, I'm crying.

This is so powerful.

I couldn't not reblog this…
This !!
Real Shit.
please
tell me which part of yourself
you hate the most
so I know exactly where to plant my lips
every time I see you

I hate my dick the most

this is why we can't have nice things