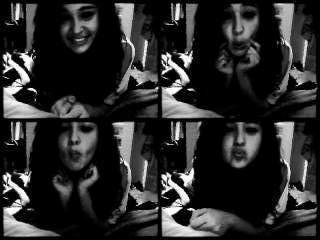 My name is Belinda Valdez.
17 years young. Born and raised in California. ♥ Im a really nice giiirl. My Favorite color is pink. Im obsessed with Dream Catchers. I like eating donuts with water. I like taking pictures I love singing, but i suck. I like to have a goood time. I dont know what else to say, want to know more? Dont be afraid to ask. :)
If you unfollow me, Ill unfollow back. Just sayin(:
everything I do

i tell you all the time

heaven is a place on earth with you

tell me all the things you wanna do
I've always been in love with this picture.
Anonymous said: Would you rather smoke pot or get really faddded ?
I'd rather get high than get faded any dayyyyy.